Description
The Gloster Gladiator was a British-built biplane fighter developed from the Gauntlet and its prototype, designated the SS.37, flew in September 1934. The first production model was the Mk.I, which became operational in January 1937. An improved Mk.II version followed in 1938 and eventually 270 aircraft of this Mark were built.
The Gladiator was a single-seat biplane of metal construction with mixed metal and fabric covering. It was fitted with a fixed undercarriage and powered by a Mercury radial engine turning two-blade wooden or three-blade metal propeller. Its armament consisted of four guns, of which two were mounted in the fuselage and two under the lower wings.
The Gladiator was the RAF's last biplane fighter aircraft and the first with an enclosed cockpit. Although rendered obsolete by newer monoplane designs, it proved good in initial combats and saw action in almost all theatres during the WWII.
Gladiators (both the Mk.I and Mk.II versions) were successfully exported to many countries and saw service with more than 15 air arms, including those of Belgium, China, Egypt, Finland, Free France, Greece, Iraq, Ireland, Latvia, Lithuania and Norway. They also equipped RAAF and SAAF squadrons in the Middle East and North Africa and flew in secondary roles such as Meteorological Flights.
RAF's No.80 Sq. Gladiators saw action during Italian Campaign in Greece in 1940/41, while the very first two Hellenic Air Force aircraft were donated by the Greek expatriate Stylianos Sarpakis in 1938. The Royal Iraqi Air Force took delivery of 30 Gladiators between 1937 and 1944, plus eight supplied as spares.
Colour schemes included in the kit:
1) Gloster Gladiator Mk.I, K7903, No.80 Sq., RAF, Ismailia airfield, Egypt, late 1938
2) Gloster Gladiator Mk.II, N5832, No.80 Sq., RAF, Larissa airfield, Greece, December 1940
3) Gloster Gladiator Mk.I, s/n DS1 'Stylianos Sarpakis' and DS2 'Santorini Thira', Royal Hellenic Air Force (Ellinikí Vasilikí Aeroporía), Eleusis airfield, Greece, 1938-39
4) Gloster Gladiator Mk.I, s/n 202, Royal Iraqi Air Force (Al-Quwwat al-Jawwiya al-Iraqiya), Rashid airfield, Iraq, late 1942
Assembly instructions: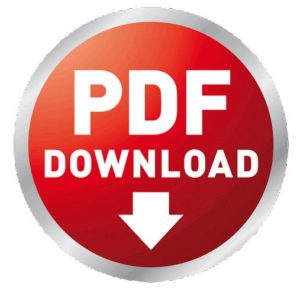 MKM144176L Gladiator Mediterranean & Middle East_instr web
MKM144176L Gladiator Mediterranean & Middle East_rigging diagram